Hello friends. Today I'm here to introduce you about Blog Engage which is the most popular and favorite platform for Bloggers, Entrepreneurs and Internet Marketers to Engage with others. If you are also planning to join Blog Engage and want to buy its services or plans then read this complete review of Blog Engage first. This Blog Engage review help you know better about-> what is Blog Engage, why Blog Engage is helpful for you, all benefits of joining Blog Engage community. This Review is worth reading before investing your  money on any product and also make it your habit to read review or investigate about product before investments so that aftermath you don't regret on your decision. At the end of this review you will know what other Bloggers are saying about Blog Engage and their opinion about Blog Engage. And eventually this review will help you decide whether to join Blog Engage or not.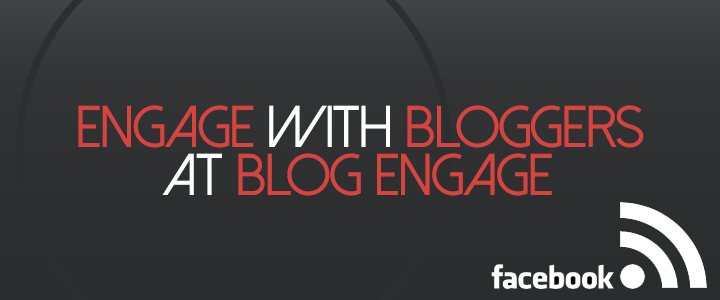 What is BlogEngage ?
Blog Engage is an online community specifically made for Bloggers to get engaged in their stuffs more efficiently. It's a place where Bloggers can meet with their mate Bloggers, can make friends & send friend requests to other Bloggers, can chat with others, can submit their own post & share it, can vote and comments on each others post, stuffs and issues. Hence its coined as Blog Engage by its founder Brian Belfitt. Also Blog Engage is one of the largest & fastest growing bloggers community in our Blogosphere.
Why you should join BlogEngage ?
Blog Engage can have top bloggers related to your niche. If you are a tech blogger, you can network with other members and share your articles with them to get a good exposure on blog and success to get your article into main homepage of the Blog. Along with this you will get :-
 Increase Traffic.You can get dofollow and nofollow links as 

Blog Engage is a PR4

Blog and having your links on such site will give you authority on search engines hence increase traffic and Backlinks.
Create Relationships.Networking with mate bloggers can make them loyal readers of your blog which helps you to get a chance to get advertisers and traffic for your blog.
Gain Authority & Increase Sales.If you engage more with members of blog engage, you will get traffic as well as a special featured post on homepage therefore you will get Targeted traffic which leads to increase your sales.
Features of BlogEngage
Add Friends – You can make friends and connect with other Bloggers
Blog Commenting – You can comments on posts made by other Bloggers
Private Messaging – You can send private messages to mate Bloggers
Groups – Join Groups on

BlogEngage

and share you posts there
Live Chat – You can chat with friends and make conversations
Guest Blogging – You can create post and share with mate bloggers and get votes and comments on it.
What other Bloggers have to say about BlogEngage
BlogEngage help you get Traffic
How to get an Account on BlogEngage?
After seeing the awesome features of BlogEngage, i think you want to buy one BlogEngage account. It's very easy to create an account on BlogEngage. Click here to register now. BlogEngage have different membership plans and pricing. There are Standard Account, Platinum, Business, Business Plus and Direct to Front Page. You can choose a right membership plan which is appropriate for you. With a monthly RSS Subscription you no longer have to worry about manually building backlinks and you can focus more on important factors such as building key relationships with other bloggers. When you post, they syndicate, it's as easy as that, no hassle, no fuss. The higher the package the more social media marketing and backlinks your blog will start seeing. Some packages also include contest giveaways and featured spotlights of your blog and services on our blog. Look at the table of Membership Plans below:
BlogEngage Plans and Pricing
Call-To-Action : click here to register on Blog Engage now. Don't you forget to add me "NitinMohan".
Final Verdict

:-
I hope you have enjoyed my review of Blog Engage on WordPress Knowledge Base. And if you have experiences whether its good or bad from Blog Engage then must share it with us below via commenting.
Blog Engage is an online community where genuine bloggers meet, chat, submit and share their articles, vote and comments on each others stuffs and issues therefore its coined Blog Engage